Contact The Gravel Doctor ®
Driveway Repair Made Easy with The Gravel Doctor ®

Contact The Gravel Doctor ®
Ask About Opportunity Information
If you would like to contact us, we can be reached at:
GRAVEL DOCTOR CANADA INC.
503 Gallerno St.
Port Lambton, Ontario
N0P 2B0
Phone: 1-519-677-5935
Email: norm@graveldoctor.com
Gravel Doctor ® CONTACT FORM
We will respond to your rate request within 24 hrs.
The Gravel Doctor ® is an innovative machine developed for the restoration, maintenance and grooming of all natural and crushed surface materials in unpaved areas such as gravel roads, gravel driveways, gravel paths, gravel parking lots and a variety of recreational and agricultural surfaces.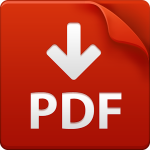 Gravel Doctor Brochure
PDF Download Our Brochure
THE WORLD'S FOREMOST ENGINEERED GRAVEL SERVICE SYSTEM
Click the button below and one of our customer service reps will respond to you as soon as possible
THE GRAVEL DOCTOR Of Halifax/Dartmouth
THE GRAVEL DOCTOR Of KENT
GRAVEL DOCTOR CANADA INC.
THE GRAVEL DOCTOR Of HAMILTON / NIAGARA
The GRAVEL DOCTOR Of New Brunswick & ALROCK Ground Maintenance Ltd.
THE GRAVEL DOCTOR Of FT. WAYNE INDIANA
Gravel Doctor Indianapolis
THE GRAVEL DOCTOR Of NEW YORK
THE Gravel Doctor Northwest, LLC.
The GRAVEL DOCTOR of Ohio
Windsor City in Ontario, Canada
North Central Indiana
Ottawa Kansas
Bloomington IL
London Ontario
Brantford Ontario Gravel Doctor
Brantford Ontario Gravel Doctor
Northern California
Gravel Doctor of Washington
Gravel Driveway Services WA